Category Archives: Free Wireless Credit Card Machines
Free Wireless Credit Card Machines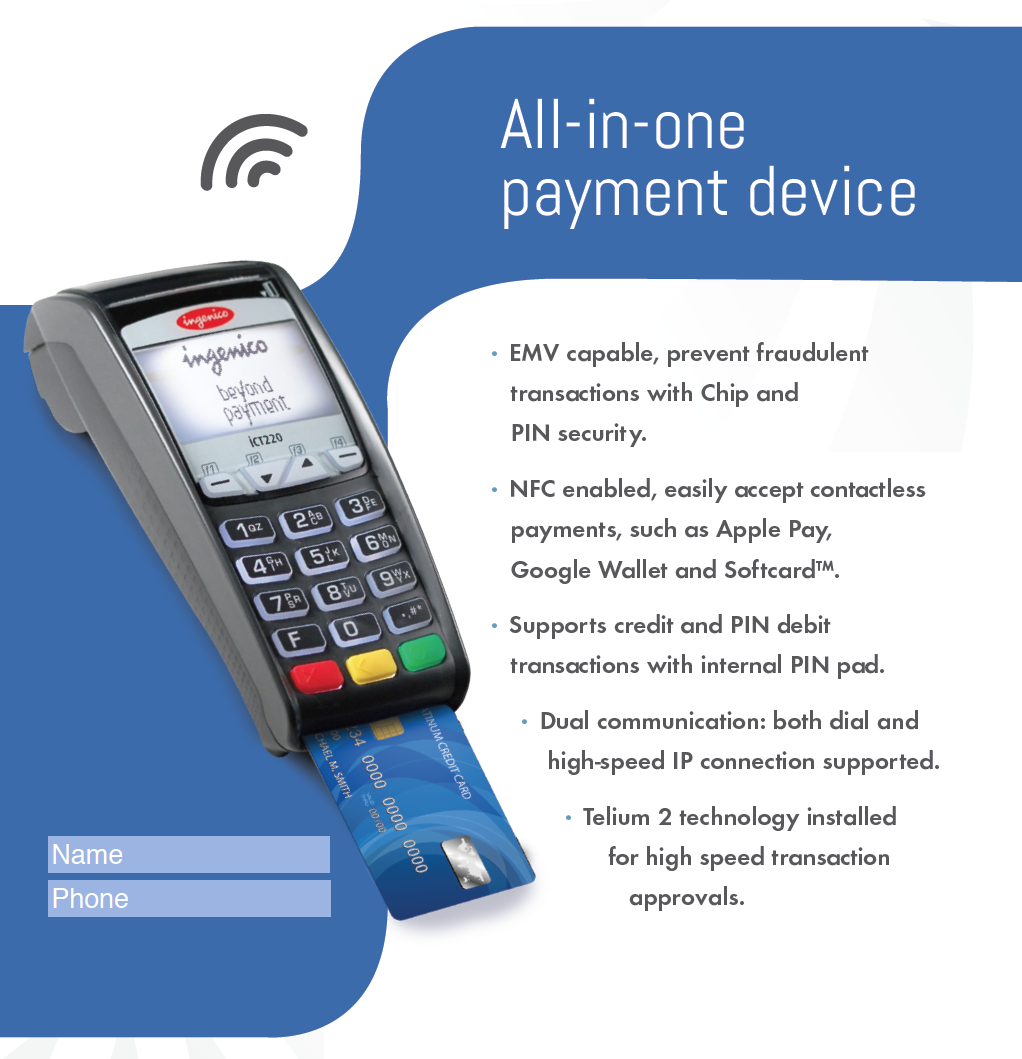 Our free credit card machines are delivered to your door in
ready-to-use condition and include a thermal printer and power supply.
Our retail merchant accounts include features such as:
Low rates, free state-of-the art terminals
Terminal is shipped free, 2nd day air
Terminal is programmed for free & training is free
Tech support is available 24/7
No application or set-up fee
No annual fee
Free online merchant account can be accessed 24/7
Take advantage of this offer and sign up for your merchant account today!
Starting a new business not only takes a great deal of time and
dedication, it can also be very costly! Now you can save some of your
hard-earned profits by signing up for a retail merchant account with Total Merchant Services.
Not only do we offer competitive rates on our merchant accounts, we also provide our new retail customers with a free credit card machine. As the average business owner can spend $1,000 or more on a credit card machine, this is quite a substantial savings.
Wireless Credit Card Machines For The On-The-Go Business
Wireless credit card machines operate on wireless networks similar to
a cellular phone, giving you the ability to accept credit cards even
when no phone line or Internet connection exists. That means you can
take the credit card machine with you wherever you go and take the
difficulty out of conducting a mobile business. Portable credit card
machines are fast, efficient, and easy to interface with, guaranteeing
your customers a smoother purchasing experience while giving you the
peace of mind that only secure credit transactions are provided.
There's no getting around it; we live in a digital world, and those who
don't adapt will be left in the dust. This means more and more people
are relying exclusively on plastic credit and debit card transactions
making it difficult to conduct business without accepting credit cards.
Total Merchant Services is here to make sure this doesn't happen to
you, and to help you find the right solution for your company.
Not all mobile credit card processing machines are created equal; that's
why Total Merchant Services offers Free wireless credit card
machines that have been proven for years to be one of the top in our
industry.
A wireless credit card machine can be the solution for merchants operating mobile businesses, such as:
Lawn Care Services
Limousine Services
Taxi Drivers
Crafter's
Carpet Cleaners
Trade Shows
Craft Shows
Limo Drivers
Taxi Services
Tow Truck Drivers
Carpet Cleaners
Lawn Care Services
Delivery Services
Flea Markets
---
With credit card transactions both the credit holder and credit issuer have authority to question and dispute a transaction. When a transaction is in dispute and it takes a while to resolve this can mean a negative affect for a … Continue reading →
Some businesses prefer to use wireless credit card machines over wired terminals. The reasons can and do vary, from one business to another. The features found on wireless machines are similar to those as on a wired machine. You can … Continue reading →
Starting your new business can be a rewarding challenge, which can be both fun and exciting. One thing that you should think about ahead of time is the types of payments that you will accept. Being able to accept multiple … Continue reading →