What is Payment Card Industry Compliance?
The payment card industry has faced an increase in fraud in the past several years. As a result, the industry implemented Payment Card Industry Compliance Standards to help cut down on this type of loss. Basically, advanced security measures.
Compliance standards are constantly evolving to keep up with new types of fraud.  Consequently, we continue to add and improve these security measures as they are released.
The fee for implementing the security features is $4.95 per month. North American Bancard waives the security fee for new customers for the first year.  You have the security of our service, but with out the monthly fee. You will not be charged until the 13th month.
Is Payment Card Industry Compliance Effective?
Several small and large companies have had their client's credit card numbers and expiration dates compromised in the past few years.  Credit card processors were included in the breaches.  A small area of stored data was successfully retrieved by hackers who are then able to inflict serious damage.
With these new security measures,  Payment Card Industry Compliance (or PCI Compliance) has reduced the amount of data that can be breached. Visa / MasterCard International made compliance with the standards mandatory as of July 2010.  All processors in the United States must be PCI compliant to continue to process their transactions.
There is an ongoing cost to staying current with the payment card industry security standards.  Processing banks have necessarily added new fees to help offset the costs. Some banks charge monthly fees ranging from $4.95, $6.95, $8.95 to as much as $11.95 per month. Others charge annually $69.95, $89.95, $129.00, to as much as $149.00 per year.  The most important thing is to keep your credit card information safe and secure.  The extra fee is well worth it!
Noteworthy benefits of choosing North American Bancard as your merchant services provider include:
All of our credit card machines are PCI compliant
Whether entering, sending or storing ata, your credit card information is safe and secure
We continually update our systems as compliance standards update
For new customers, we waive the first year of security fees!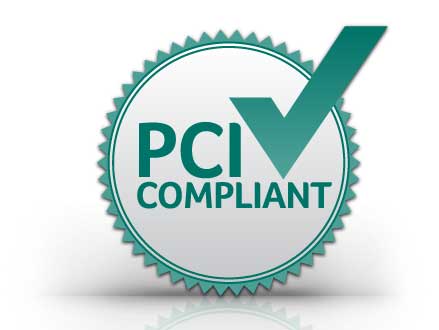 Receive your FREE credit card machine when you sign up for a merchant account!