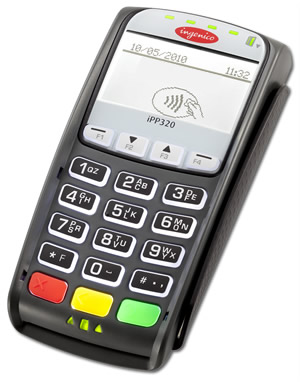 Receive a FREE credit card machine with your merchant account
You would like to accept credit cards from your customers, but don't where to start. We can help!  Many companies make you jump through all kinds of hoops to begin accepting major credit cards. At Total Merchant Services, we make it easy for you! We keep it simple by charging no setup or cancellation fees and requiring no contract. Best of all, when you sign up for a merchant account you get to choose from several of our free credit card machines. The average business owner spend $1,000 or more on a credit card machine, so a free credit card machine means a substantial savings.
A trusted name in credit card processing
Total Merchant Services is rated A+ by the Better Business Bureau and has been voted as one of the top credit card processing companies by our peers. We are backed by Authorize.net, one of the leading payment gateways since 1996.  We provide 24/7 customer service in case you have any questions or concerns.
Our free credit card machines are highly secure
Receive a free retail credit card machine that is perfect for your growing brick and mortar business. With easy connectivity via a phone line or high speed internet, you can begin to accept credit cards the day your machine arrives. All of our free credit card machines are state-of-the-art and secured with the latest encryption technology.
We also offer free wireless credit card machines for the on-the-go business
Are you are operating a mobile business? Need to accept credit cards from the field?  If so, wireless credit card processing is the option for you. The free wireless credit card machine operates from a radio signal and can be charged for long periods of use. This credit card processing solution is perfect for your on-the-go-business!  A wireless credit card machine gives you the ability to offer uncompromising and flexible services to your customers. Attach the free thermal printer and you can leave your customers with a receipt for payment, improving your customer experience even more.
Accept credit card payments with a free mobile "swiper"
You carry your cell phone around with you wherever you go, so what easier way to accept credit card payments?  Payment Jack mobile credit card processing is the most flexible credit card processing option of all!  We will provide you with a swiper that fits on the top of your smart phone.  A Payment Jack swiper gives you the ability to process credit cards wherever you are.  All you have to do is key in the credit card information.